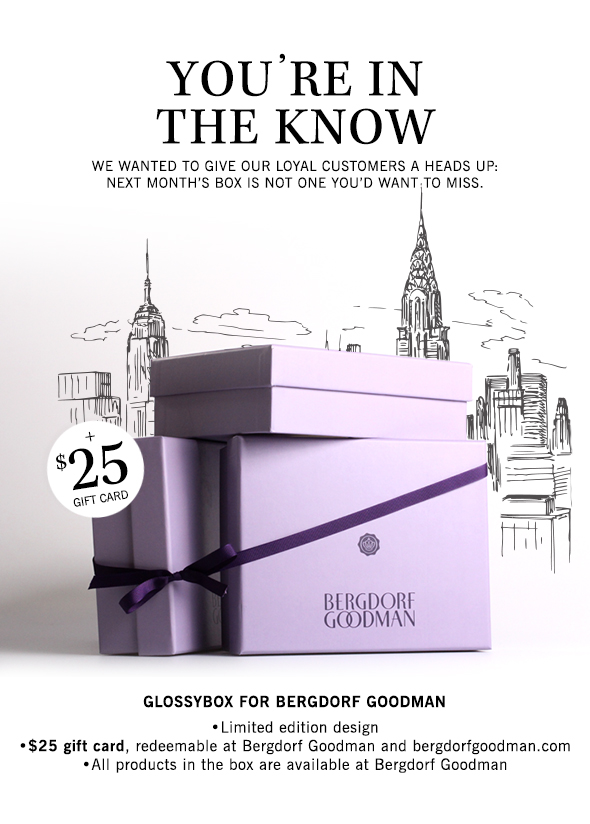 Just saying. Here is a photo Glossybox posted on Instagram:
As soon as April sells out, this box is MINE!!
The Cost: $21
What You Get: You will receive
SIX
(usually its five!) luxury deluxe size items every month! In this May box you will also receive a $25 gift card to Bergdorf Goodman.
This month is SERIOUSLY luxe! The brands they're showing are amazing!
As for coupon codes, there are several! Use PINK for a Glossybox blush, use SHINE for a free full size Too Face Glamour Gloss , use BONUS for a free Beauty Blender. FANFAV will get you a free Belle Pierre lipstick. I think FANFAV might need a 3 month subscription and HIP2SAVE will get you a free Glossybox blush on a 3 month sub.