I dont know about you but I'm seriously loving Nina Garcia right now! She has just released a little hint about her new box on Facebook!!
And I quote:

"Preparing my #NG03... Just picked one item that has a retail value of $100 (it can be bought on NET-A-PORTER.COM to say one store). "
**Update**
See Full Review HERE!
ONE item which has a value of $100!! I'm going hunting on Net-a-Porter immediately! This box has to be the best Quarterly box for overall value ever, ever! I'm already subscribed and I can't wait. I loved the last one and was bummed I missed out on the first one.
Go here to subscribe:
Quarterly.co Nina Garcia
. You won't be charged until they ship but they fulfill the orders in the order in which they were subscribed. So subscribe early! And if you want to unsubscribe you can do it super easily from you Quarterly account. No calling and no emailing necessary.
Her Quarterly.co boxes are AMAZING!!! The cost is $100 and the value for her first two boxes were each over $500 worth of product! Her first box was themed Glam Grunge and her second was celebrating her 5 year anniversary at Marie Claire magazine.
I found some things I think the item could *possibly* be: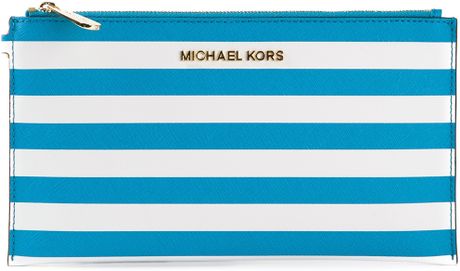 I have absolutely NO idea if this is what it is. This is just a guess and far off hope! As long as its not that Karl Lagerfeld towel. Although if it was I still wouldn't be too unhappy. In my eyes, Nina Garcia can do no wrong. :)
It's probably actually these:
Which are definitely way less fun. But thats only ONE of the products in the box! The last one had fifteen items and the one before that had eight! There will definitely be skin care in the box so it might be that its neither the headphones OR the clutch but is actually a skincare item found on NetaPorter.
Heres a photo of her last box:
And here's a photo of her first one:
I'm super excited for this box and it ships next month! For updated spoilers,
go here!