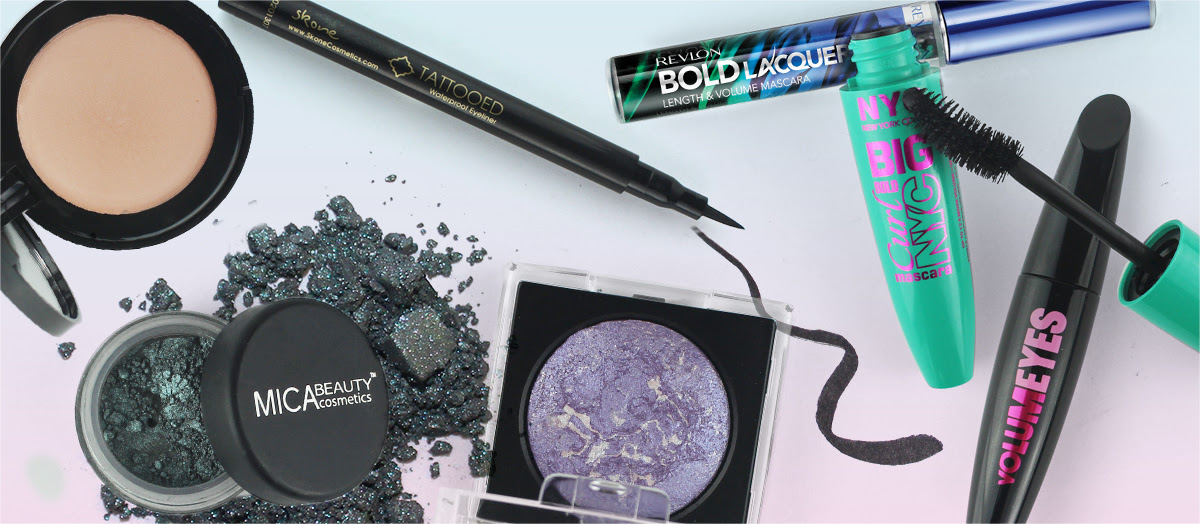 It's
Ipsy
Sneak Peek #1 for October 2014 is out and about. The last few first sneak peeks have been an option between two products. This time what you will get is one of seven items.
The Cost
: $10/month
What You Get
: Each month, subscribers will receive a beautiful
Glam Bag
with deluxe samples and full-sized beauty products.
Each
Ipsy
subscriber will get one of these superfine items:
Revlon Bold Lacquer Mascara
-Revlon's Waterproof Bold Lacquer by Grow Luscious offers a length & volume waterproof mascara; the ultimate black, bold definition.
NYC Big Bold Curl Mascara
- NYC's Big Bold Curl mascara gives your lashes up to 12 times more volume and up to 99% more lift. One stroke multiplies your lashes by up to 147%. There are no clumps , just full-on drama and turned-right-up impact. Lashes get curled from corner to corner.
ModelCo.Volumeyes Mascara
-The intensely black, volumising mascara separates, coats and curls each lash to voluptuous perfection. One coat and lashes are defined. Two coats and lashes are even more luscious, curled and dramatic.
Skone Cosmetics Tattooed Eyeliner
-Perfect to line your top lid or create a sexy cat eye. No need to reapply – it literally lasts ALL day!
Dainty Doll Eyeshadow
- These eyeshadows are perfect for smooth application, a long-lasting finish and contain Vitamin A and E to soothe tired eyes. The color shown appears to be "Treat Her Like a Lady".
Mica Beauty Eye Shadow Night Colors
-MicaBeauty® Mineral Eye Shadows' glamorous shimmers will give you the look you always wanted. MicaBeauty® Mineral Makeup is extremely gentle, free of preservatives, chemicals, dyes, talc, oils, and other fillers. With this unique formula, your Eye Shadows will look ultra smooth and stay put for hours without creasing or pulling the delicate eye area. The color shown looks like Harlequin.
Jessies Girl Eye Shadow
- Baked shadow. Color shown appears to be Rosemary Frost.
So! What do you think of all this? I'm hoping to get an eyeshadow and I think I'd be happy with any of the shown colors, especially the Rosemary Frost Jessies Girl. I love loose shadows, too, so I'd be happy with the Mica Beauty, as well.
I'm hoping I don't get mascara just because I'm overflowing with it right now. I do love mascara and it will eventually get used but still.
Maybe because I got the Perversion last time, I won't get one this time? We'll see!
If you want to sign up for Ipsy,
you can do that here
. There's a wait list so I suggest doing it as soon as possible. You won't get this month's bag but you could likely get next months! They also will do "Skip the Waitlist" Facebook campaigns so keep an eye on your emails once you sign up.
*referral links were used in this post.